Greetings from TEDI Tanzania,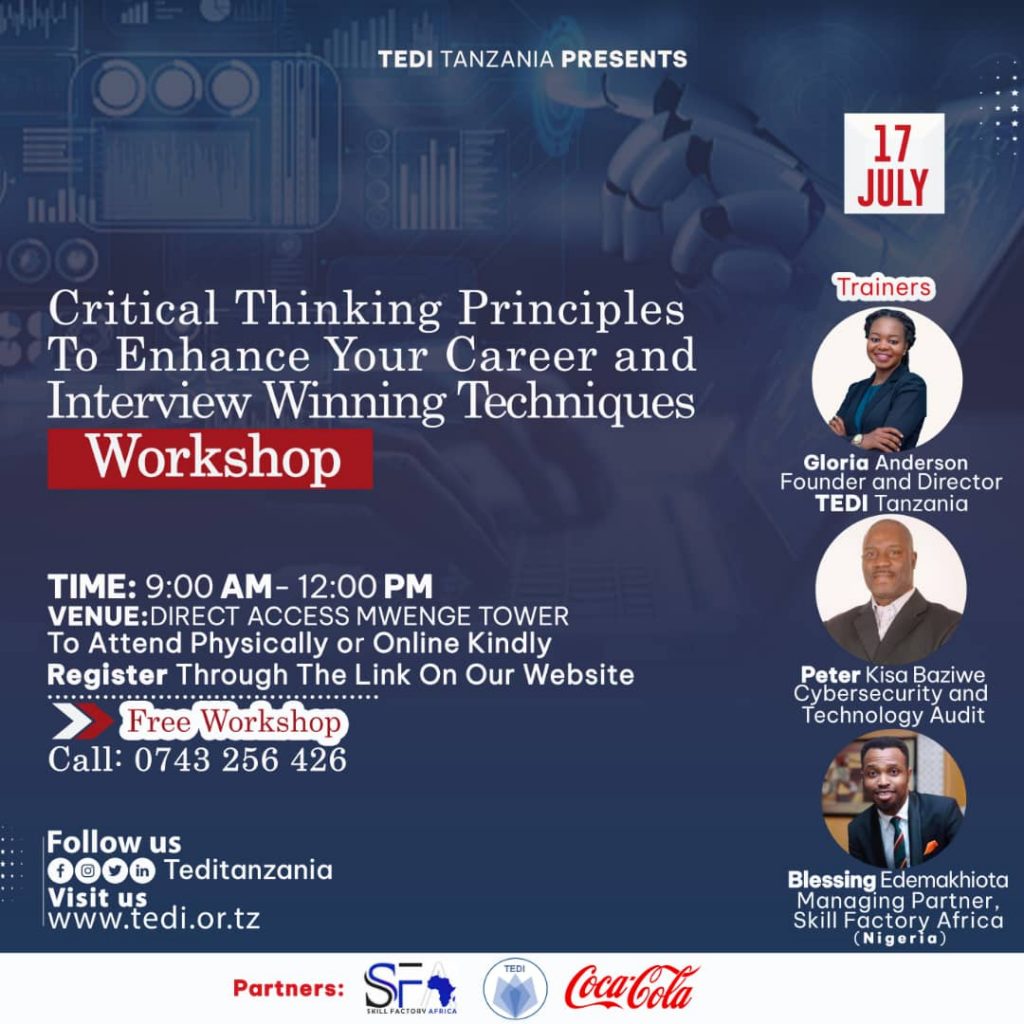 It is our pleasure that you all are safe and taking precautions during these difficult times. Welcome to our other productive workshop for your career development which has focused on equipping graduates and University students on the critical thinking principles that will enhance your career as well interview-winning techniques.
We shall have both virtual and physical participants. Both participants will receive information's on their participation on 16th July 2021.
Physical participation will be held at Direct Access, Mwenge Tower Building (Mlimani City)
The workshop will start at 09 AM East Africa Time.
For further clarifications please contact +255 743 256 426
Looking forward to meeting you all.
Thanks.